My tulips were planted last year, right before the last snow. I was worried that we wouldn't see anything of them this Spring. So imagine my delight when I spotted the first green shoots sprouting up through the dirt.
I added some texture to the first two for a vintage effect.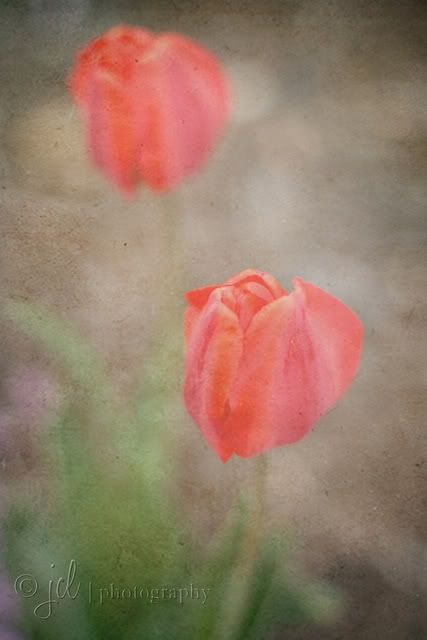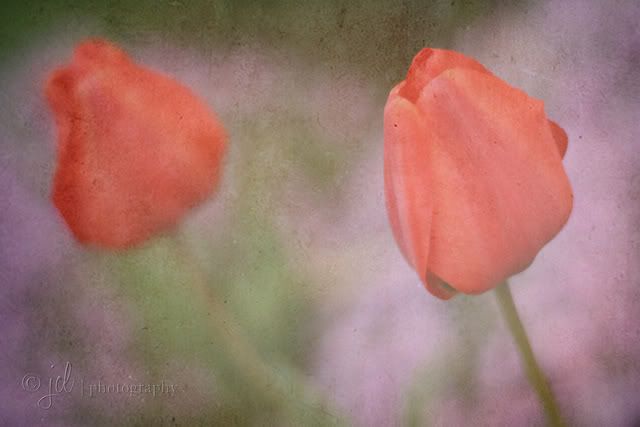 This last one is straight out of the camera, and so pretty on its own, I decided to post it too. I love the background blur I get with a wide open aperature on this lens. The effect is almost dreamlike.