Inspired by last year's "Ode to the Red Cup," I snapped a few pics of this year's red cup.
I have to say, I liked the design of this year's cup much better. Mostly because of the tagline on the sleeve - "Do something good every day." What a great mantra to live by. But from an aesthetic standpoint, I love the circular shapes on the cup. Looks great in front he bokeh created by the Christmas lights.
No poem this year. But you do get two pictures, instead of one.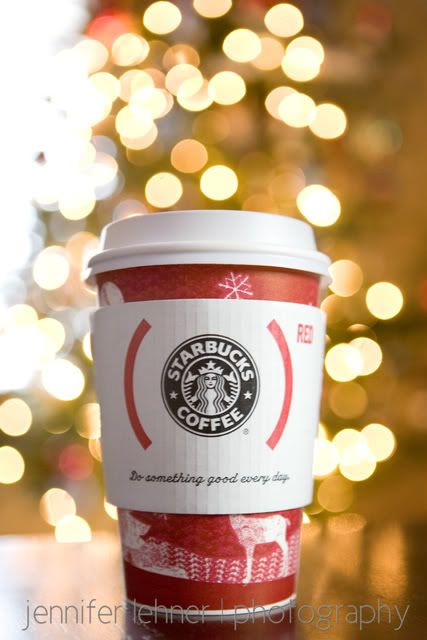 again - I am in no way affiliated with Starbucks. I just love their coffee. ;) Cheers!