I had the pleasure of meeting up with Erica & Matt last weekend in the Yoctangee Park in Chillicothe.
They were troupers! It looks like a gorgeous day in the photos, but it was so windy and chilly and the ground was still wet from the rain showers the day before.
Erica & Matt are a such a friendly and fun couple. They claimed to be uncomfortable in front of the camera, but they were naturals. :)
I hope you enjoy this preview! Jeff and I were pleased to meet you and are looking forward to what is sure to be a lovely wedding this September!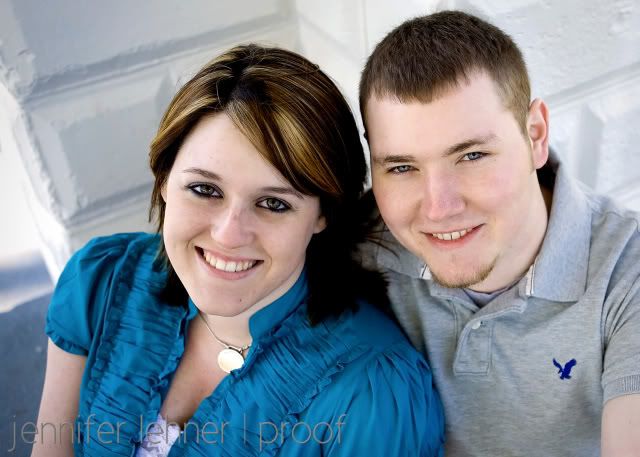 I had to share this crop of the above picture. Won't she be a beautiful bride?