These are long overdue for posting. I've been buried in proofing for a few weeks now. This is a break from the ordinary. A peek into my life and my emotional (somewhat sappy) nature. If you don't like sappy posts....stop right here. :)
Somehow I think waiting to proof these, made me appreciate them even more. These photos got me to thinking how there is so much beauty in every day. Most days we are too busy (or at least think we are) to step back and take it all in. But it's always there, waiting for some of our time and attention.
This Father's day was particularly special. The beginning of 2009 was not kind to my father. He has had to face some major health issues. But even with bad can come good. He has come through it all with such strength and determination. We are so proud of him. Dad...Father's Day was a blessing and I'm so happy we got to spend it together the way we did.
We went to Scioto Trails and grilled lunch. We spent time sitting & talking. We laughed at Charlie as he rolled around on the ground scratching his back and grunting. The weather was perfect. It was warm. There was a soft breeze. Other than our chatter, laughter and Charlie's occasional howl, the only sounds that could be heard were the birds singing and the wind rustling in the trees. I loved this day. I will always remember it.
Each of these photos are so special and beautiful to me for different reasons...
My husband. The love of my life. I realize more and more, every day, how deep my love for him runs.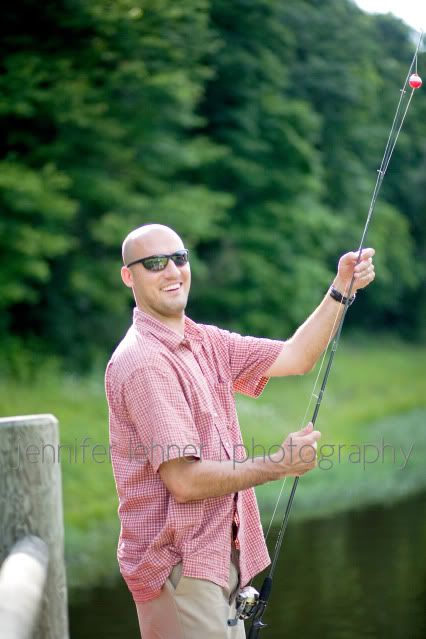 Our dog, Charlie. The look of pure bliss on his face. He may not remember this day, but something tells me he loved it too.
My sister. Gorgeous inside and out. She drove 8 hours to be there for the weekend and we hated to watch her leave. (today's her birthday! Happy Birthday Sis!)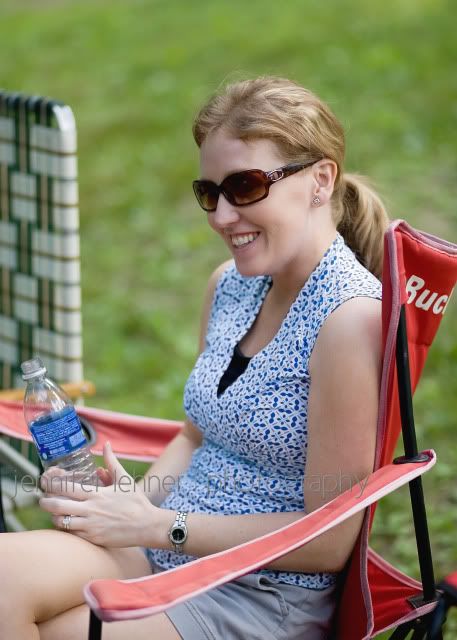 My lovely mom. My first best friend. I know she will hate this picture, because it's a picture of her and that's just the way she is. But I think she's beautiful. Kind & gentle with a warm smile and heart.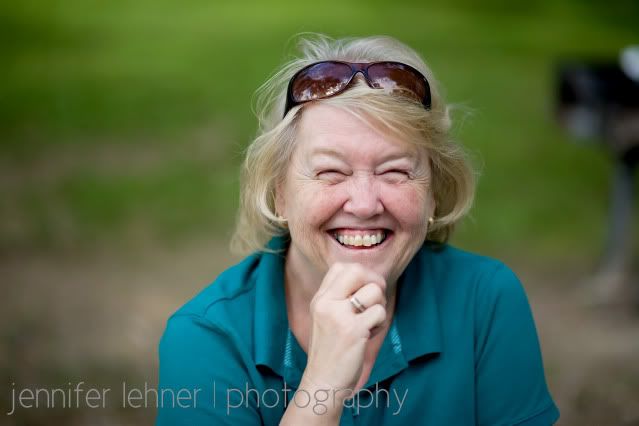 Last but, not least. My dad. The guest of honor. I know he was giving me a fake, sarcastic smile in this picture. But I love it. This may be only picture we have of Dad (digital or film) with a smile this big. Though he was being facetious, isn't it a great smile? You should do it more, Dad!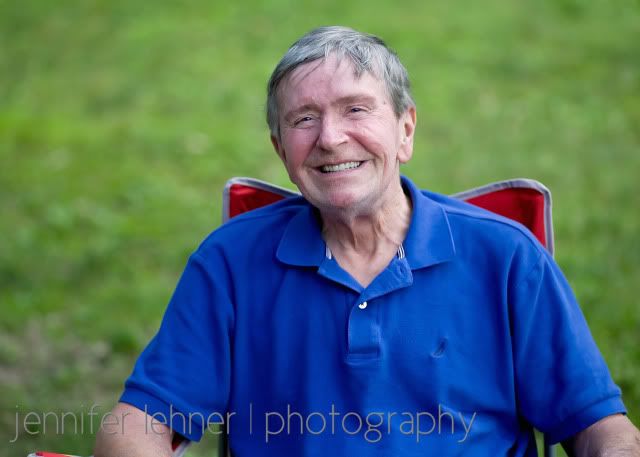 the next three are from the park where we had lunch.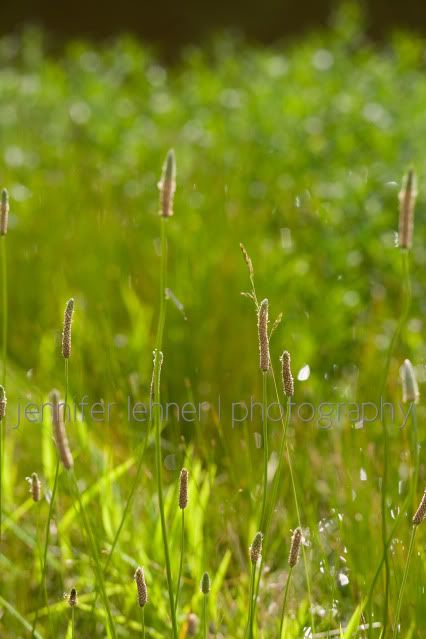 It was a great day. One I won't soon forget. Though we were missing a few family members (my brother & his family and my brother in law) we certainly did not forget them and wished they could have been there with us.
I love you all very much and pray that you know it and feel it every day!